Unlike those wealthy geeks (hint hint), I don't always have some latest coolest high tech gadgets to unbox.
All I've are those broken or antique devices like alarm clocks, electronic toys, radio, laptops, to be assembled.
It all began with ruining my dad's antique calculator when I was a kid. It wasn't my fault, he did not keep his screwdrivers away from me, who to blame?
It's been a long time I didn't do such thing. My natural instinct is unstoppable again, when my 4 y.o. HTC Touch 3G become untouchable…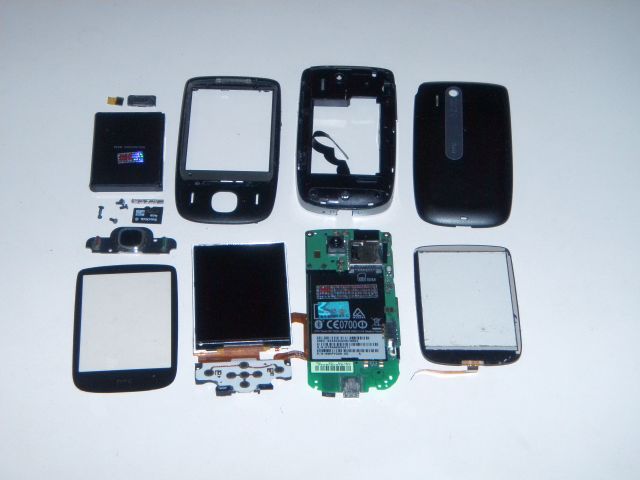 * Problem rectified after replaced the broken digitizer with new one.